Fisherman's Wharf Retail Strategy Released!
---
Posted by: Shay Fitzpatrick on Apr 18, 2018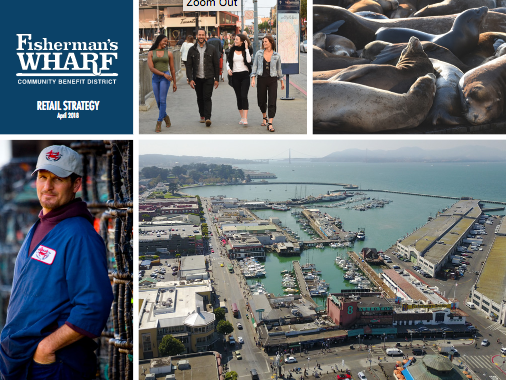 The Fisherman's Wharf Community Benefit District (FWCBD) unveiled a new district Retail Strategy for the 30-block historic San Francisco waterfront neighborhood. The Strategy is a renewed effort to strengthen the district's commercial mix, celebrate the area's fishing industry, and create new interest in the area from both local residents and visitors. The comprehensive document focuses on business, entertainment, appearance, safety, marketing, and the public realm. A year-long collaboration between FWCBD staff, Seifel Consulting, lowercase productions and the Retail Strategy Task Force, the Strategy comes packed with statistics and input from visitors and local stakeholders---including businesspeople and approximately 6,000 neighborhood residents. The Strategy examines opportunities and challenges facing the District, and concludes with recommended action steps, with a particular focus on priority actions for the next two years.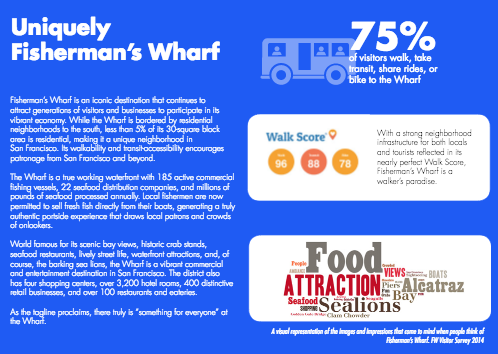 Founded by businesses and property owners in the Fisherman's Wharf neighborhood in the mid-2000s, FWCBD has worked tirelessly to foster relations between City agencies and the District neighborhood and community groups. A 501(c)(3) non-profit organization, FWCBD is funded through an annual property assessment on the land side and a gross sales assessment on the Port side.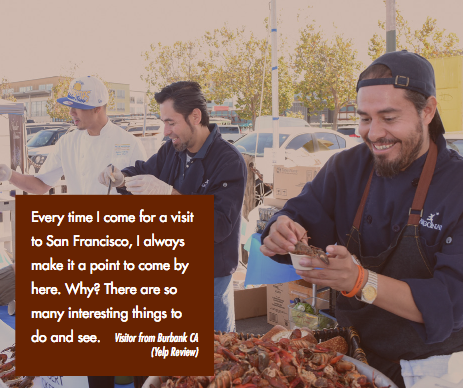 The Historic Fisherman's Wharf District is home to Pier 39, Ghirardelli Square, Anchorage Square, the National Maritime Museum, Historic Hyde Street Pier, breathtaking views of the Bay, Alcatraz, and so much more. The Retail Strategy report is available at fwretailstrategy.com (also here). (See more buzz on the Retail Strategy at SF Biz Journal, ABC News, Hoodline, and PRWeb.)
---