Richmond Bay Specific Plan
Client: City of Richmond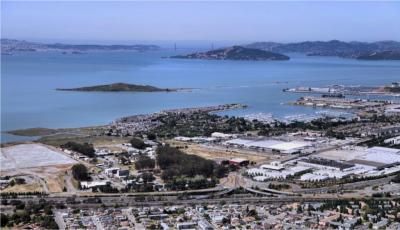 In June 2012, Metropolitan Transportation Commission awarded the City of Richmond a Priority Development Area (PDA) Planning Grant to develop the Richmond Bay Specific Plan (formerly the Richmond South Shoreline Specific Plan) and Preliminary Environmental Information Report. The 220-acre study area includes properties owned by University of California and that are planned for the Berkeley Global Campus at Richmond Bay (a partnership effort between University of California at Berkeley and the Lawrence Berkeley National Laboratory).
While Richmond's 2030 General Plan has a land use vision and policies for this area, a more detailed plan would be needed that integrated the proposed Berkeley Global Campus with the surrounding community and, where appropriate, to encourage more intense development. Richmond's vision for the South Shoreline is to transform this waterfront area into a revitalized, pedestrian oriented district that would include a mix of high intensity research and development and commercial uses with new medium density housing options, all anchored by the Campus. The vibrant mix of new and existing uses would harmonize with ecologically-sensitive areas, maximize Bay views and provide efficient connections to a range of existing and future transportation options and regional transportation routes.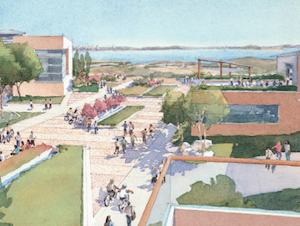 As a member of the Opticos/WRT team, Seifel provided economic, real estate and affordable housing advisory services for the Plan. Working with Lisa Wise Consulting, Seifel prepared the PDA profile and market analysis, included in the September 2013 Existing Conditions Report. Seifel also prepared the affordable housing strategy, analyzing financial feasibility and identifying program and funding strategies. Seifel also helped prepare the implementation and financing plan, helping to devise financing strategies for infrastructure, public space improvements and development projects.
Since 2013, the
City of Richmond
has held community meetings to gain community stakeholder feedback and insite while presenting project details. Planned for Berkeley Global Campus are 5.5 million square feet of new facilities on 134 acres of land at Richmond Field Station. The first phase of the project will include 300,000-400,000 square feet in new development. UC Berkeley plans to break ground in 2016.
Image credits: UC Berkeley (top), www.lbl.gov (bottom)