Details
We create better places for ourselves when we create better places for everyone.
The Urban Land Institute (ULI) explores the benefits of creative placemaking, along with best practices and successful case studies in cities throughout the United States, in its report, Creative Placemaking: Sparking Development with Arts and Culture. The report was co-authored by ULI women Kathleen McCormick, Juanita Hardy and Marilee Utter.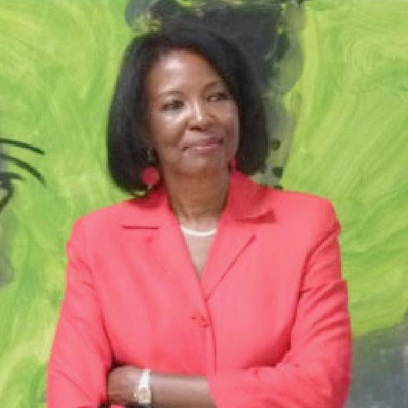 As quoted in the ULI press release for the publication, "Creative Placemaking in real estate development is important now, more than ever, in this time of COVID-19 and racial unrest," said former ULI Senior Visiting Fellow, Juanita Hardy, an author of the report and managing principal, Tiger Management Consulting Group LLC. "Creating places inspired by art and culture provide common ground for connection, inspiration, and healing."
On July 16, 2020, Juanita Hardy shared many of the publication's findings in a virtual program sponsored by the Women's Development Collaborative. As she discussed in this WDC Room of Our Own program, the synthesis of art and culture in tandem with great urban design has the power to bring communities together. Inspired projects have stitched together neighborhoods in beautiful ways, such as the Crosstown Concourse, which transformed a defunct Sears Distribution Center into a mixed use "urban village" in Memphis, Tennessee. Juanita noted 4.2% of the US GDP comes from the arts, demonstrating that creative placemaking adds tangible value.
She also presented three inspiring creative placemaking efforts in the Washington DC area:
Monroe Street Market in the Everton neighborhood, a thriving development where the ground floor spaces are work studios for artists and an "artists walk" creates an interior public street and a unique cultural vibe permeates the entire block.
11th Street Bridge Park over the Anacostia River of Washington, DC, which will literally "bridge" the Anacostia neighborhood to Capitol Hill with an elevated park for healthy recreation, environmental education, and the arts.
The $1 billion transformation of the Walter Reed Army Medical featuring adaptive reuse of existing historic buildings and new mixed use development with 300,000 square feet of office, a hotel and conference center, 2,200 residential units (20 percent affordable), 125,000 square feet of retail, more than 200,000 square feet of space dedicated to education and the arts while preserving more than 20 acres of open space.
"We create better places for ourselves when we create better places for everyone," says Juanita. Throughout her writing and this program, Juanita continually stresses the importance of having the artists, architects, and landscape designers involved from the beginning of a development. By combining elements of the built environment in compelling ways that attract people, we not only create a unique sense of place, but we foster healthy, culturally rich, and economically thriving places.
The Women's Development Collaborative (WDC) is a network of women leaders who inspire, promote and support women who lead transformative real estate developments. ULI member Libby Seifel founded WDC with other women leaders to advance our collective capacity to champion and catalyze women-led developments, building on the work of the ULI Women's Leadership Initiative (WLI) to increase the visibility and promote the advancement of women leaders in the real estate industry.