"Standing Together"--NPH's theme for their 38th annual conference--reflects a commitment among NPH members, partners, allies and the broader housing community to create an equitable, sustainable and vibrant Bay Area region through the creation and preservation of affordable housing in Northern California. NPH's annual conference joins together affordable housing leaders, peers, developers, advocates, experts and cross-sector partners to explore the tools, knowledge and networks to foster the development of quality, affordable housing in California.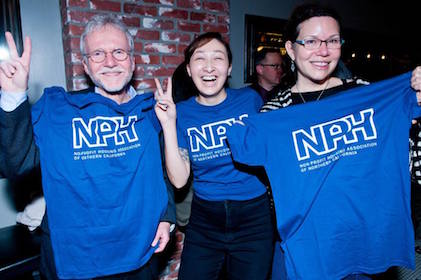 Last year's annual conference ("Building Opportunities") explored strategies to "advance wins at the ballot box" for affordable housing in local communities across the Bay Area, working with coalition partners and NPH supporters to advance opportunities to increase resources for affordable housing, which resulted in many successful voter initiatives and legislation.  
Hope you can attend NPH's 38th Annual Affordable Housing Conference on Friday, October 6, from 8am-5:30pm at the Hilton San Francisco Union Square. For full details as well as tickets and sponsorship info, click here.