Transbay Transit Center poised to open in Spring 2018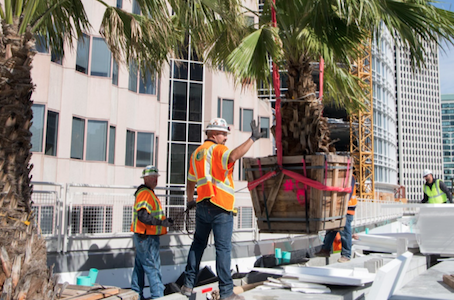 The Transbay Transit Center is poised to open in 2018. In addition to providing intermodal transit access throughout the Bay Area, the 1.2 million-square-foot Transit Center will feature more than 100,000 square feet of retail space and a signature 5.4-acre rooftop park, including an amphitheater and public plazas. Surrounding the Transit Center are numerous new developments underway that will ultimately include more than 6 million square feet of commercial space, about 4,400 new housing units (35% affordable to very low, low and moderate income households) and new public parks and open space.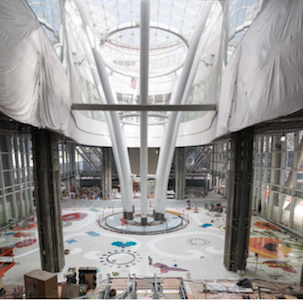 Lincoln Property Company is leading the management team of the Transit Center's public spaces, retail leasing, open space programming, and promotional platform, collaborating with Colliers International, Biederman Redevelopment Ventures, and Pearl Media. Collectively this team will lease and activate the Transit Center's retail space, dynamic rooftop park and its promotional platform featuring more than 270 digital displays throughout the Transit Center. The Transit Center will connect eight Bay Area counties and 11 transit systems, including future California High-Speed Rail. Bus operations at the Transbay Transit Center are scheduled to start in early 2018. (To learn more updates about the Transbay Transit Center, visit them at www.TransbayCenter.org.)
Seifel Consulting has advised the Transbay Joint Powers Authority, the City and County of San Francisco and the former San Francisco Redevelopment Agency on the complex funding program for the Transit Center, the redevelopment of the surrounding area, and the implementation program for the Transit Center District Plan.