Insightful Strategies to Build Thriving Communities
Seifel Consulting provides strategic real estate and urban economic advisory services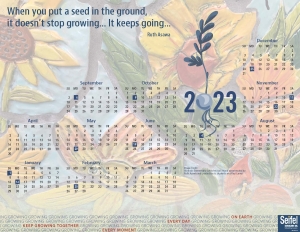 We help our clients resolve complex urban growth issues, maximize the value of real estate assets and achieve fiscal goals. Over the past two decades, our insightful analysis has guided our private and public sector clients through the planning, funding and development of high quality residential, commercial and industrial real estate.
Our targeted strategies have enhanced economic growth and fiscal health in communities ... revitalizing downtowns, former military bases, brownfield sites and urban waterfronts. We have guided the creation of thriving communities, transit oriented developments and over 100 successful redevelopment projects.
Our clients achieve a competitive advantage by developing real estate that is both economically sound and socially responsible. Each parcel of land is precious, and we in the real estate community will be measured by the integrity, vision and permanence of our work. To that end, Seifel Consulting develops strategies that achieve our clients' desired returns and create enduring value for the communities they serve.