Client: City of Hayward
Hayward achieved transit-oriented development (TOD) in its downtown by partnering with the private sector to build new housing near the downtown BART station. Seifel provided real estate advisory services on four downtown parcels owned by the former Hayward Redevelopment Agency. Atherton Place served as a catalyst TOD site, helping facilitate downtown Hayward's infill development. Regis Homes of Northern California developed this 83-unit condominium community, which has since experienced strong appreciation and resales.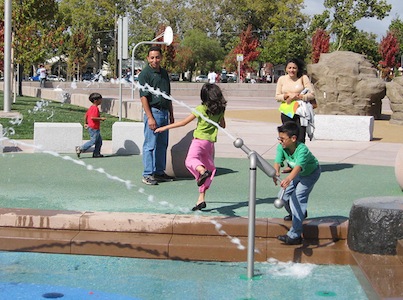 Building on this success, Hayward sponsored additional downtown residential developments, including the 46-unit mixed-income Renaissance Walk by The Olson Company. Seifel preformed due diligence on developer submittals, prepared necessary technical documents (including reuse appraisals) and advised on developer negotiations related to Disposition and Development Agreements. Seifel also advised the former Agency on a successful redevelopment plan amendment, which added 370 acres of commercial, industrial and residential land uses, including the 56-acre site of the former Hunts Cannery to the east of downtown BART. The amendment provided critical financing tools to catalyzed the Cannery site's redevelopment into a vibrant mixed-use area that capitalizes on the City's investments in the upgraded Amtrak Rail Station and Cannery Park.