Client: City of East Palo Alto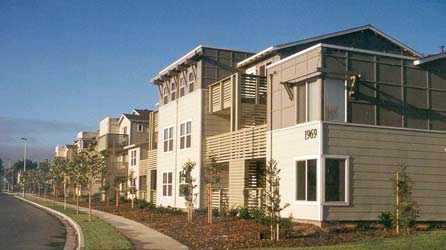 Since 1991, Seifel has provided community revitalization advisory services to the City of East Palo Alto. We led the effort to establish the East Palo Alto Gateway/101 Corridor Redevelopment Plan, adopted by the former Redevelopment Agency in December 1993. In order to implement this ambitious revitalization effort, we evaluated the potential subsidy requirements for replacement housing in the Project Area, prepared a financial analysis of sites for replacement housing and identified subsidy sources. We helped the former Redevelopment Agency determine how to build the replacement housing and advised on negotiations with BRIDGE Housing, the developer of Peninsula Park in the Project Area.

Seifel prepared the five year implementation plan for the former Agency's three project areas (Gateway/101, Ravenswood and University Circle) to meet the legal requirements of AB 1290 and AB 315. Building on our historical financial analysis work for the Agency, we prepared tax increment projections to support the Implementation Plan. We summarized blighting conditions within the area, assessed the Agency's financial status and projected funds available to the Agency. We determined housing needs and requirements, analyzed housing goals and policies and evaluated City programs for inclusion in the housing strategy.

Seifel also served as fiscal consultant on two tax allocation bond issuances used by the Agency to fund redevelopment activities. We projected financial scenarios for both residential and non-residential portions of the University Circle and Gateway/101 Project Areas and prepared the technical documentation for the fiscal merger of these two plans to enable the Agency to spend money more flexibly between them.