Client: NPH and Urban Habitat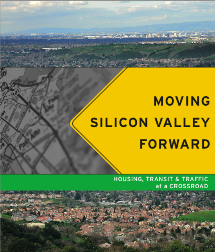 In collaboration with Nelson\Nygaard, Seifel performed the underlying technical research included in the report Moving Silicon Valley Forward: Housing, Transit and Traffic at a Crossroad. The report explores the economic, housing and transportation challenges faced by Silicon Valley's workforce. Published by Non-Profit Housing of Northern California (NPH) and Urban Habitat, the report examines how enduring longer commutes leaves lower- to middle-income workers in Silicon Valley with less money to cover essential costs, with longer commutes also contributing to congestion and greenhouse gas emissions.

Moving Silicon Valley Forward provides strategic recommendations and crucial next steps to help preserve and develop affordable housing (particularly near transit), improve transit funding and service and incentivize transit use by workers and residents alike. Seifel provided research on affordable housing and economic and demographic analysis for the report. Using a variety of demographic, employment and transit data, Seifel and Nelson\Nygaard evaluated the housing/jobs mix in Silicon Valley and its effect on traffic, the environment, local economies and local communities. Based on this data analysis, Seifel and Nelson\Nygaard provided recommendations regarding economic development, housing and transportation policies, included in the report.
Image credit: NPH