Clients: San Francisco Redevelopment Agency, Catellus Corporation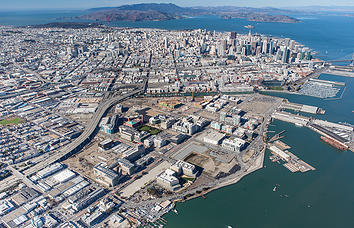 In the late 1990s, the City of San Francisco sought to revitalize the 303-acre Mission Bay area, an abandoned railyard and brownfield site that was the City's largest block of underutilized land near the downtown. The San Francisco Redevelopment Agency retained Seifel to lead the consulting team effort to prepare the technical analysis needed to establish the Mission Bay North and South Redevelopment Project Areas. Seifel advised the City and Catellus Corporation (principal property owner and developer) on all aspects of the redevelopment effort to ensure success. Seifel documented existing conditions, helped craft the redevelopment program, projected tax increment and analyzed additional funding sources. Seifel's team prepared three major technical documents required for each redevelopment project.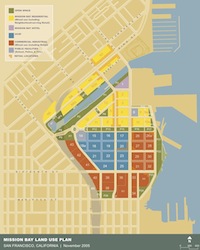 The Mission Bay Redevelopment Plans have been the key tool to creating a vibrant, mixed income community anchored by the 2.65 million sq. ft. UCSF medical and life science research center. The Plans allow for 6,000 housing units (28% affordable to lower and moderate-income households), 4.4 million sq. ft. of office/life science/biotechnology space, a major hotel, 41 acres of public open space and public facilities that include a public school, library and police and fire stations.

Between 2003 and 2008, more than 3,000 residential units and 1.7 million sq. ft. of office and lab space were built. By 2014, over 80% of all Mission Bay's planned housing units are built or under construction, and by 2015, all of the market rate units will be built out. UCSF has 7 buildings occupied at Mission Bay, and its largest project, the UCSF Medical Center at Mission Bay, is scheduled to open in early 2015. In 2014, the Golden State Warriors entered into a contract to purchase two blocks in Mission Bay South for the development of 1 million sq. ft. of arena, office and retail uses.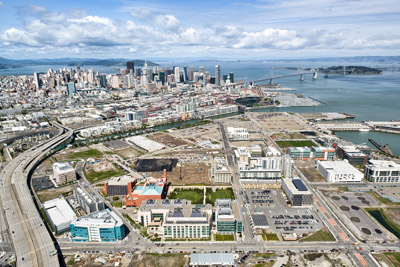 The California Department of Housing and Community Development named Mission Bay—served by bus lines, the new 3rd Street light rail and regional-serving Caltrain—a model of sustainable development. More information on the project is available the San Francisco Office of Community Investment and Infrastructure.