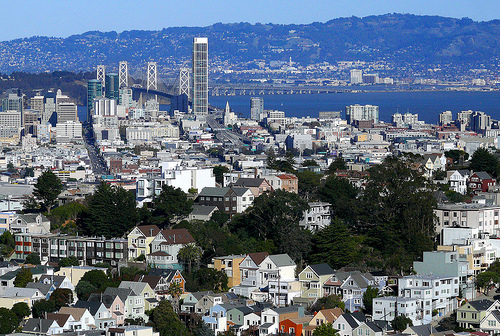 Client: City of San Francisco

The Eastern Neighborhoods Impact Fee Nexus Study was conducted as one element of a broader project, to rezone land in the Eastern Neighborhoods of San Francisco in order to accommodate substantial new housing and business growth. Seifel performed a variety of economic and real estate consulting services to help the City accomplish its planning objectives while maintaining the financial viability of future development sites. One of these services was a strategic assessment of funding sources to fund neighborhood facilities and services, which included the recommended establishment of a neighborhood based development impact fee.

Seifel's multipronged approach to the Nexus Study began with a comprehensive assessment of present and future needs for services and facilities such as parks, schools, police services, libraries, and childcare. Seifel then collaborated with the Planning Department to calculate nexus amounts for several of these services based on projected population and employment growth. Finally, Seifel built a land residual model to test the feasibility of the impact fee and affordable housing policies in the real estate market.

Seifel met with key stakeholders, community members and public officials to vet the fee and affordable housing proposal. The nexus study provided a legal basis for the impact fee, and our feasibility testing and analysis helped generated community understanding and support for the rezoning proposal.

The Board of Supervisors adopted the Eastern Neighborhoods rezoning and impact fee in December 2008. The Eastern Neighborhoods Plan has allowed thousands of new residential units to be developed and provided new space for technology companies that have moved to the area. The impact fees charged on new development are helping to fund needed facilities, including expanded parks and libraries, throughout the area.

Image credit: Flickr user J.G. in S.F.