Client: City of San Francisco

Seifel helped lead the preparation of San Francisco's HUD Choice Neighborhoods Implementation (CNI) Grant applications—Rounds 1 and 2—to support the City's HOPE SF Transformation Plan for the dilapidated 256-unit Alice Griffith public housing development and the surrounding Eastern Bayview neighborhood. The Transformation Plan focuses on revitalizing the area into a sustainable, mixed income neighborhood with new affordable housing, safe streets and successful schools with expanding educational and economic development opportunities.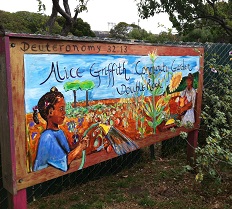 Seifel served on the coordination team and led the preparation of the neighborhood sections of the grant applications, conducting demographic and economic analysis, writing narratives and creating maps and photographic documentation. Seifel also reviewed and revised other team narratives and prepared the handout for the HUD evaluation team's site and neighborhood tour.

In August 2011, HUD selected San Francisco's Eastern Bayview/Alice Griffith transformation as one of the first two recipients of the $30.5 million HUD CNI grants. The City has undertaken the comprehensive local planning process for the neighborhood transformation and is moving forward with the redevelopment of the Alice Griffith site. In early 2014, the City approved the Alice Griffith rebuilding plan and site preparation has begun. Construction on the first 184 housing units is planned to begin in early 2015, work on another 122 units slated to begin in August 2015 and the final 198 units are projected to be begin construction in 2016.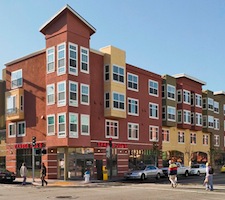 Seifel also prepared successful applications for HUD's Choice Neighborhoods Planning Grant program as well as the HUD HOPE VI program (predecessor of the HUD CNI program). Our work helped facilitate development of two award-winning, mixed income housing developments—BRIDGE Housing's North Beach Place (341 units, with 23,000 square feet of community space and retail anchored by Trader Joe's) and Mission Housing's Valencia Gardens (260 units, with day care facilities and community space).




Image credit: Alice Griffith Park (top); BRIDGE Housing (bottom)