Client: City and County of San Francisco; Transbay Joint Powers Authority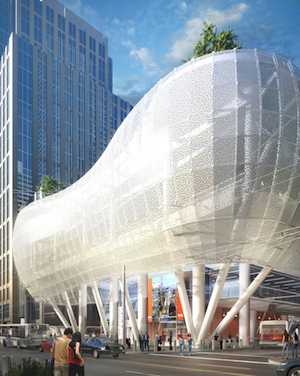 Located in San Francisco's burgeoning South Financial District, the Transit Center District Plan Area is the site of a comprehensive planning and redevelopment effort. Undertaken by the San Francisco Planning Department, the former San Francisco Redevelopment Agency and Transbay Joint Powers Authority, the Transit Center District Plan (TCDP) seeks to revitalize the area surrounding the former Transbay Terminal as the new heart of downtown, creating guidelines to realize a world-class public realm that features public amenities, generates revenues to finance the new multimodal Transbay Transit Center and that creates a dense, transit oriented, walkable and economically viable downtown.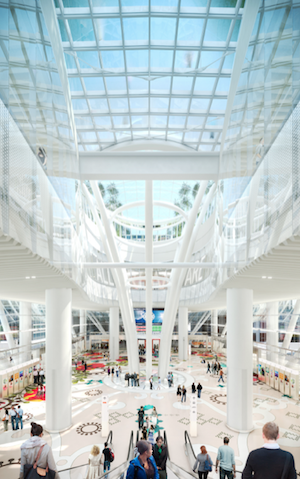 Seifel has performed a broad variety of real estate, economic and planning advisory services on the Transbay area, including an evaluation of the existing conditions of properties, preparation of financial projections, development capacity analysis, and real estate advisory services relating to land disposition and development. Seifel served as redevelopment advisor on the Transbay Redevelopment Plan, preparing the necessary economic analysis and technical documents leading to its adoption. The Redevelopment Plan provides the critical tax increment financing tool that is funding both the Transit Center and neighborhood improvements. In addition, the Redevelopment Plan is a critical implementation tool to catalyzing development of the new neighborhood, including the provision of 35% of all new housing units on State-owned parcels as affordable housing.
Seifel has also served as economic and financial advisor to the TJPA, evaluating public financing options, preparing financial projections and advising on strategies related to the long term sale and build out of the State-owned properties. Seifel's financial projections of tax increment revenues generated from properties surrounding the Transit Center were used to support the successful transfer of State-owned parcels to the TJPA, structure the Transbay financial plan and secure a $171 million construction loan from the Federal Government to finance the Transit Center. Seifel also prepared a market analysis of downtown growth trends, Downtown San Francisco: Market Demand, Growth Projections and Capacity Analysis, which demonstrated why higher density residential and office development was needed in the downtown and should be incorporated in to the Transit Center District Plan.


Seifel also prepared Transbay Transit Center: Key Investment in San Francisco Future as a World Class City, which evaluates the significant economic benefits that would result from the Transbay Transit Center and associated planning efforts, including real estate value creation resulting from public investments in the Transit Center District Plan area.

Construction of the Transbay project began in 2010 and the Transit Center District Plan was adopted in 2012.