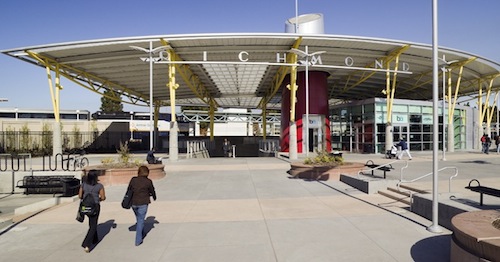 Client: City of Richmond
The City of Richmond and BART sought to transform a blighted area (anchored by an underutilized terminal station) into the vibrant Richmond Transit Village—a mixed use and transit oriented development that combines housing with commercial, retail and cultural activities near the multi-modal transit station (which is served by BART, Amtrak, AC Transit and Golden Gate Transit).

Seifel advised Richmond and BART during the developer selection and development process, preparing the developer proposal evaluation criteria and performing due diligence on all of the developer submittals. Seifel prepared written evaluations of each development proposal and served as an advisory member of the developer review panel, interviewing the developers and summarizing the panel's evaluations of each team's presentation. With The Olson Company selected as developer, Seifel prepared evaluations of each development proposal and advised the Agency on the development terms.

A partnership between the former Richmond Redevelopment Agency, BART and The Olson Company, the project transformed the land surrounding the station by reconfiguring BART parking, enabling development of the mixed use project on 16.7 acres surrounding downtown Richmond's multi-modal transit station, where BART, Amtrak/Capitol Corridor, and AC Transit and Golden Gate Transit bus lines converge. In 2013, BART completed a five-story, 750-space parking structure that serves the station area. The reconfiguration of BART parking was a critical element to the development of this mixed use project.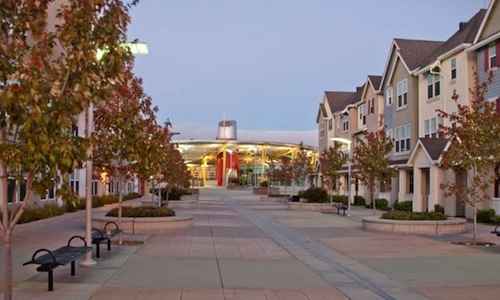 Transit Village includes 231 units, retail, a park and children's play areas. Completed in two-phases, the project offers three different housing concepts including live-work, single aspect townhomes and walk-up townhomes. The project also provides 50 percent of the homes to moderate income buyers. A key part of Richmond's downtown revitalization plan, the Metro Walk Transit Village is in close proximity to the City's Civic Center, farmer's market, and Kaiser Permanente.

Development innovations included development on transit agency property and a design competition sponsored by BART and the former Redevelopment Agency.




Image credits: www.overaa.com (top); PDA Design (bottom)